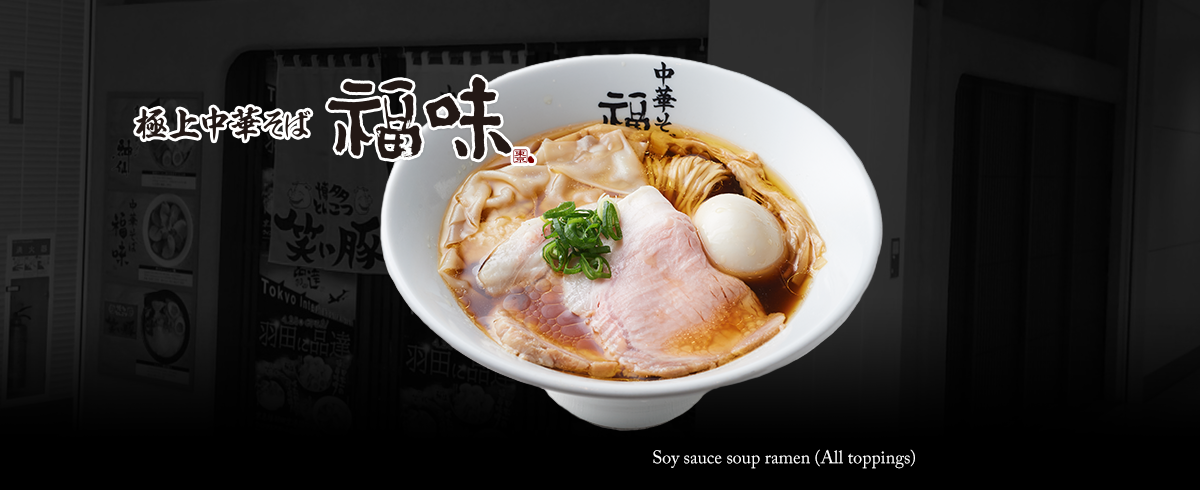 List of Setagaya Brands
Broth and Sauce
A rich, flavorful broth made by simmering the famous Shingen roast chicken over a long period of time to draw out the savory taste of the bones. The clear broth tastes so good, you'll want to drink up every last drop! The broth is complemented by a sauce made with Shimousa soy sauce straight from one of Chiba Prefecture's oldest manufacturers, with kelp added to create the ultimate taste.
Noodles
Fukumi's straight noodles are proudly made in the restaurant from Hokkaido Haru Yo Koi wheat. These smooth noodles have a sweetness that becomes more and more distinct with every bite.
Char Siu
Enjoy a wide range of tastes with Fukumi's two types of char siu – tender slow simmered char siu and Fukumi's special flavor-packed char siu pork.
Scorched Spring Onion Oil
Spring onion and red chili peppers are slowly deep fried in high-quality chicken oil to draw out the natural sweetness of the spring onions.
This oil adds the perfect balance to Fukumi's ramen.
List of Stores
MenuTYUKASOBA FUKUMI Tokyo station KITTE Store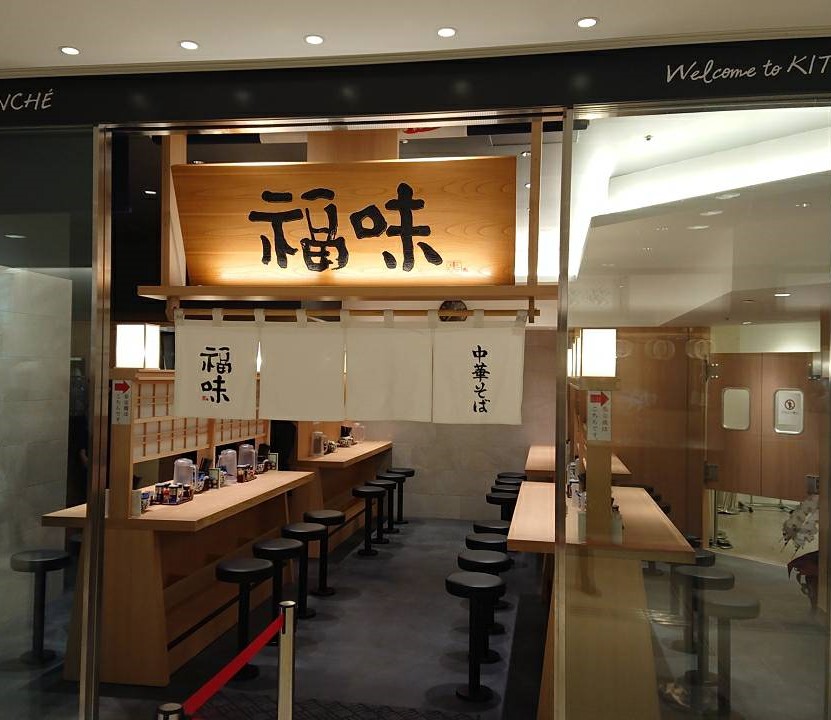 Address
2F JP Tower 2-7-2 Marunouchi, Chiyoda-ku, Tokyo
Closed
Non
Phone
03-6812-2922
Nearest Station
JR Line Tokyo station
Opening Hours
MON-FRI 11:00AM~10:00PM
SAT-SUN 11:00AM~9:00PM
Seats
27 seats at the counter
4 seats at 6 table
Map
Google Map