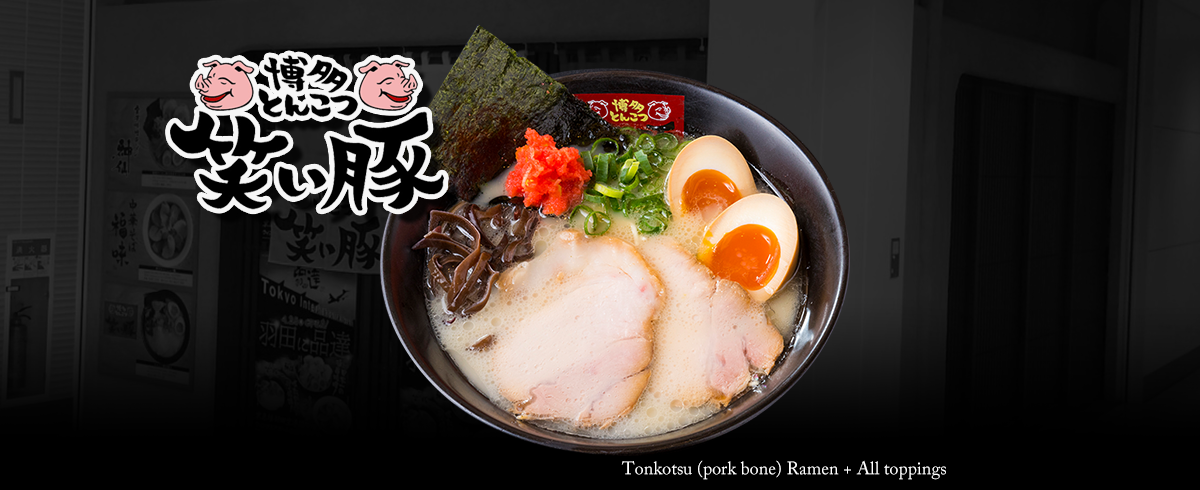 List of Setagaya Brands
Limited-edition Brand Store
If you're flying to or from Haneda Airport in Tokyo, make sure to check out our limited-edition brand store in Ramen Shinatatsu on the 3rd floor of the international terminal.
Broth and Sauce
This restaurant is named "the smiling pig" after its desire to make you smile with great pork ramen.
The perfect airport ramen restaurant, Waraibuta serves pork bone broth ramen that will appeal to ramen lovers all over the world.
In addition to Hakata pork bone broth ramen, the menu features a wide range of dishes that will give you stamina, from meat lover's Tantan noodles (Szechuan sesame hot ramen) to pork bone broth tan-men noodles (Stir-fried meat and vegetable ramen).
Pork Bone Zeitaku-mori (Supreme)
Pork bone ramen with a full array of toppings, complemented by vividly colored pollock roe. Enjoy a smorgasbord of flavors.
店舗一覧
HAKATA-TONKOTSUMenu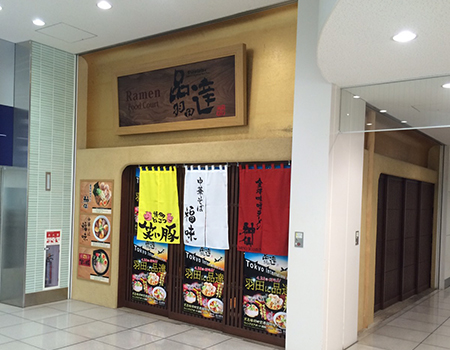 Address
3F Wing-Airport Haneda 2-6-5 Haneda International Airport, Ota-ku, Tokyo
Closed
Non
Phone
03-6459-9867
Nearest Station
Keikyu Line Haneda Airport International Terminal Station
Tokyo Monorail Haneda Airport International Terminal Station
Opening Hours
7:00AM~11:00PM
Map
Google Map